1-Energy saving, environmental friendly;
2-Directly instead of triditional device of ceiling light;
3-Easy to intall. Dirctly contact to AC110V or AC220V,no need power supply;
4-No UV or infra-red radiation, no mercury or lead, eco-friendly, no danger of broken led panel light panel glass;
5-Be equipped with short circuit, open circuit, lighting stroke,power surge, overcurrent, over-voltage, overheat etc. protection circuit.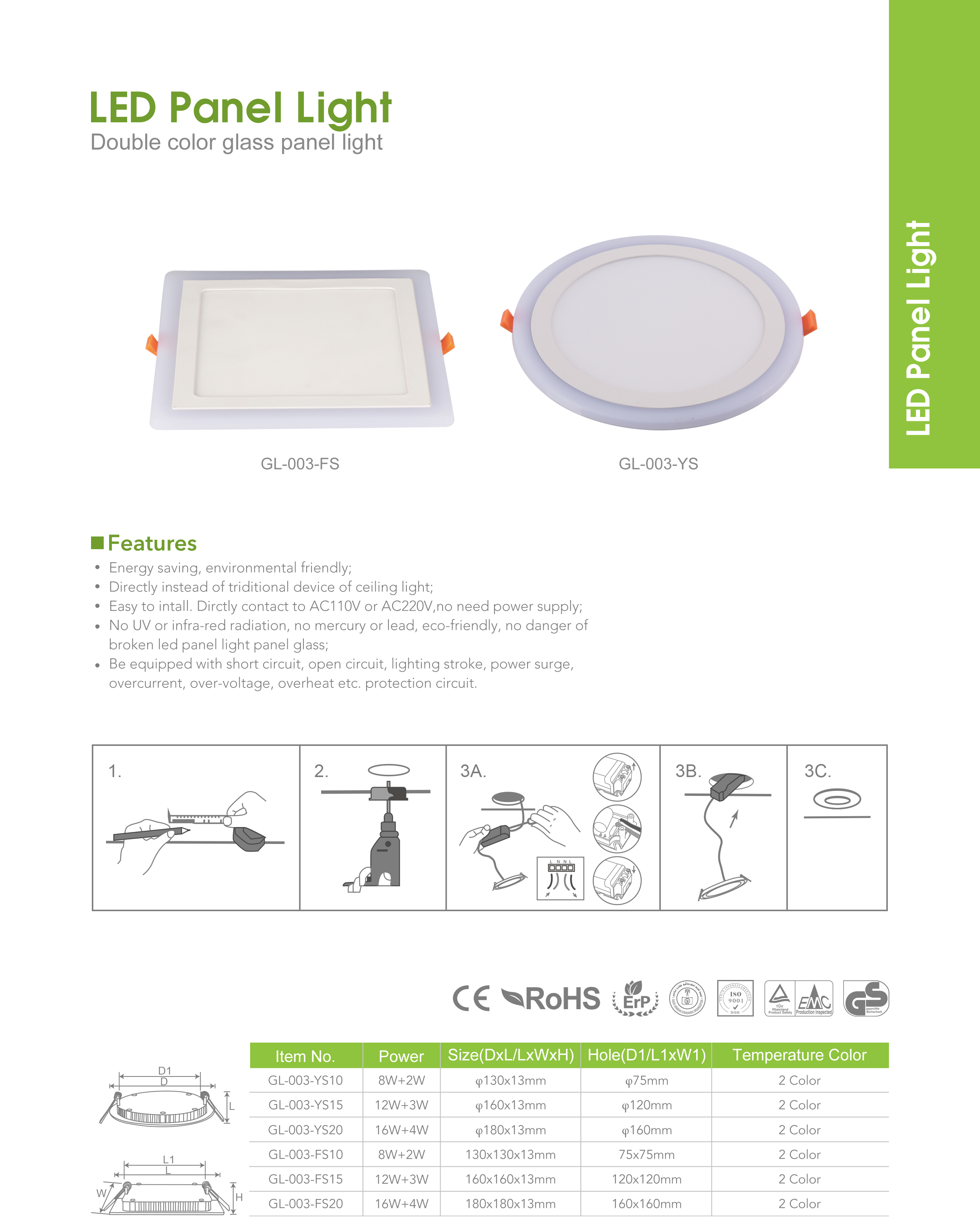 ---
Previous:
GL-002-YB/GL-002-FB
Next:
GL-003-YS
---